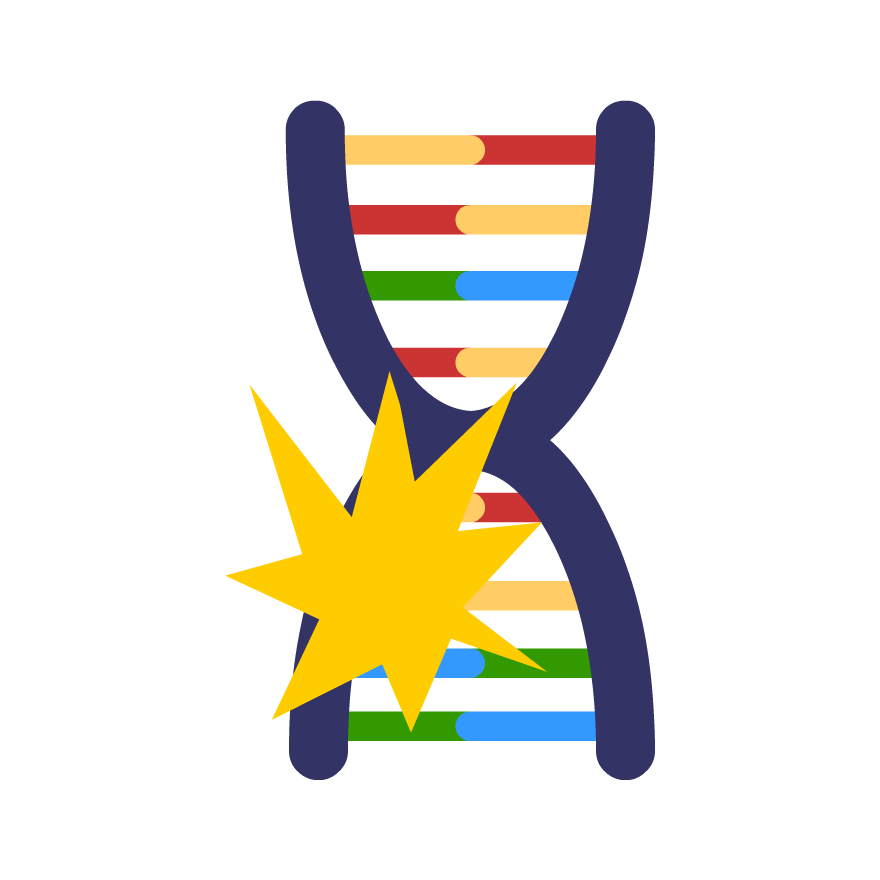 SAVControl
Single Amino Acid Variation Control
References
Lipshutz, R. J., S. P. Fodor, T. R. Gingeras, et al. (1999). "High density synthetic oligonucleotide arrays." Nature genetics 21: 20-24.
Collins, F. S., L. D. Brooks and A. Chakravarti (1998). "A DNA polymorphism discovery resource for research on human genetic variation." Genome research 8(12): 1229-1231.
Sheynkman, G. M., M. R. Shortreed, B. L. Frey, et al. (2014). "Large-scale mass spectrometric detection of variant peptides resulting from nonsynonymous nucleotide differences." J Proteome Res 13(1): 228-240.
Kislinger, T., B. Cox, A. Kannan, et al. (2006). "Global survey of organ and organelle protein expression in mouse: combined proteomic and transcriptomic profiling." Cell 125(1): 173-186.
Foster, L. J., C. L. de Hoog, Y. Zhang, et al. (2006). "A mammalian organelle map by protein correlation profiling." Cell 125(1): 187-199.
Schandorff, S., J. V. Olsen, J. Bunkenborg, et al. (2007). "A mass spectrometry¨Cfriendly database for cSNP identification." Nature methods 4(6): 465-466.
Nesvizhskii, A. I. (2014). "Proteogenomics: concepts, applications and computational strategies." Nat Methods 11(11): 1114-1125.
Wang, X., R. J. Slebos, D. Wang, et al. (2011). "Protein identification using customized protein sequence databases derived from RNA-Seq data." Journal of proteome research 11(2): 1009-1017.
Sherry, S. T., M.-H. Ward, M. Kholodov, et al. (2001). "dbSNP: the NCBI database of genetic variation." Nucleic acids research 29(1): 308-311.
Forbes, S. A., G. Tang, N. Bindal, et al. (2010). "COSMIC (the Catalogue of Somatic Mutations in Cancer): a resource to investigate acquired mutations in human cancer." Nucleic Acids Res 38(Database issue): D652-657.
Li, J., Z. Su, Z. Q. Ma, et al. (2011). "A bioinformatics workflow for variant peptide detection in shotgun proteomics." Mol Cell Proteomics 10(5): M110 006536.
Li, J., D. T. Duncan and B. Zhang (2010). "CanProVar: a human cancer proteome variation database." Hum Mutat 31(3): 219-228.
Hamosh, A., A. F. Scott, J. S. Amberger, et al. (2005). "Online Mendelian Inheritance in Man (OMIM), a knowledgebase of human genes and genetic disorders." Nucleic Acids Res 33(Database issue): D514-517.
Benjamini, Y. and Y. Hochberg (1995). "Controlling the false discovery rate: a practical and powerful approach to multiple testing." Journal of the royal statistical society. Series B (Methodological): 289-300.
Elias, J. E., W. Haas, B. K. Faherty, et al. (2005). "Comparative evaluation of mass spectrometry platforms used in large-scale proteomics investigations." Nat Methods 2(9): 667-675.
Elias, J. E. and S. P. Gygi (2007). "Target-decoy search strategy for increased confidence in large-scale protein identifications by mass spectrometry." Nat Methods 4(3): 207-214.
Ivanov, M. V., A. A. Lobas, D. S. Karpov, et al. (2017). "Comparison of false discovery rate control strategies for variant peptide identifications in shotgun proteogenomics." Journal of proteome research 16(5): 1936-1943.
Woo, S., S. W. Cha, S. Na, et al. (2014). "Proteogenomic strategies for identification of aberrant cancer peptides using large-scale next-generation sequencing data." Proteomics 14(23-24): 2719-2730.
Fu, Y. and X. Qian (2014). "Transferred subgroup false discovery rate for rare post-translational modifications detected by mass spectrometry." Molecular & Cellular Proteomics 13(5): 1359-1368.
Cancer Genome Atlas, N. (2012). "Comprehensive molecular characterization of human colon and rectal cancer." Nature 487(7407): 330-337.
Cottrell, J. S. and U. London (1999). "Probability-based protein identification by searching sequence databases using mass spectrometry data." electrophoresis 20(18): 3551-3567.
Tabb, D. L., C. G. Fernando and M. C. Chambers (2007). "MyriMatch: highly accurate tandem mass spectral peptide identification by multivariate hypergeometric analysis." Journal of proteome research 6(2): 654-661.
Fu, Y. (2012). "Bayesian false discovery rates for post-translational modification proteomics." Stat. Interface 5: 47-59.
Efron, B. (2008). "Simultaneous inference: When should hypothesis testing problems be combined?" The Annals of Applied Statistics 2(1): 197-223.
Creasy, D. M. and J. S. Cottrell (2004). "Unimod: Protein modifications for mass spectrometry." Proteomics 4(6): 1534-1536.
@ copyright(C) 2017 by Fu Yan Group, Academy of Mathematics and Systems Science , CAS